Red Deer graphic design
& brand development.
Design for people, their passion & products.
Redpoint Creative develops brands & creates graphic design that helps central Alberta businesses share their brand story with the world.
Some brands who've trusted us: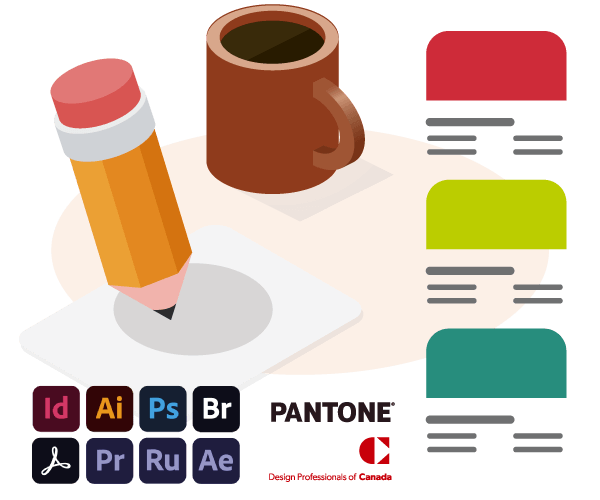 Graphic design that shares your story with the world.
For the last 25 years, we have been leaders in graphic design in Red Deer. We have used our creativity and expertise to craft beautiful print materials, logos, brand standards, trade show booths, web designs, interpretive exhibits and character illustrations. There's not much that can intimidate us in the print and design world!
Whether it's meeting deadlines, being responsive, or just making clients smile — we've got you covered. Plus, many of our clients have been with us for over two decades so you know you can count on us for the long haul, whether you are a mediator in Calgary, or a mountain tour guide in Nordegg.
Brand design built on your story & 25 years experience.
Brand design is more than just designing a logo. It's about understanding your audience, using intuition and experience to create a powerful brand that sticks. Creating a strong brand presence requires consistency and attention to detail. We create create long lasting logo design packages, supported by efficient brand standards, design assets like stationery, and ensure that all of your branding stays consistent across all platforms.
Working with a well-designed brand standard can be a boon for any business. From simplifying life for employees to increasing productivity, brand standards help ensure that the voice and style of your brand remain consistent across all marketing activities. Redpoint Creative has over 25 years of experience in helping businesses develop their brands and make sure their customers see their passion and buy their products.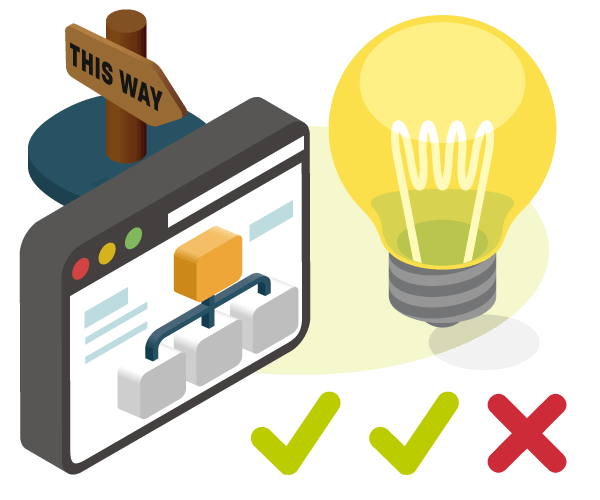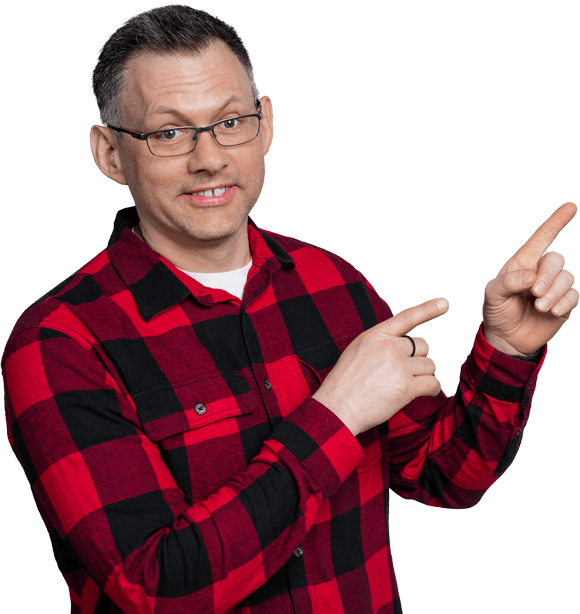 I am inspired by the hard work and dedication of my clients, and I strive to make all the creative I design help them build their businesses. This is why I'm passionate about serving my clients – because when they succeed, I succeed too.
Let's get started!
We'd love to talk with you about your company and where you want to take it.
Red Deer Branding & Graphic Design Costs
Pants on fire logo
$1,050
Logo + Stationery Development
$2,250
Monthly Design Support
Varies
Compare graphic design services
Pants On Fire Logo
One-shot logo design based on an agreed upon concept or supplied pencil sketch. Schedule typically is 3-5 weeks.
Two layouts based on agreed upon direction
Colour variations as needed
Professional file kit (formats & colours)
Can add one page logo spec pdf: $500
Additional changes/requests may bump to the next tier
Logo + Stationery Package
Logo exploration based on initial meetings, style/mood boards. Schedule typically is 6-8 weeks.
Unique concepts based on general meeting results (usually we know which is the best, and usually present that one with secondary ones after)
Colour variations as needed after the base black and white form is approved
Professional file kit (orientations, formats & colours)
Includes 2 page logo spec pdf
Includes business card and letterhead (if needed) design
Printing can be coordinated; fees in addition
Additional changes/requests can be discussed
Brand Development
Usually planned in using a phased approach. Schedule typically is 2-6 months.
Research phase – gather information at meetings etc to clarify brand position: purpose, vision, mission
Identity Phase – create a unique and identifying identity including logo, colours, tagline, stationery fonts, colours & base creative asset styles.
Standards Phase – Produce a brand guide (a 'Brand Book') to aggregate the purpose, vision, mission content, as well as the identity guide and creative asset guide.
Three meetings with stakeholders to gather information, ideas and brainstorming
Formal presentation of purpose, vision, mission content
Unique logo concepts based on the above results (usually we know which logo is the best, and usually present that one with secondary ones after)
Colour variations as needed after the base black and white form is approved
Professional file kit (orientations, formats & colours)
Includes 2 page logo spec pdf
Includes business card and letterhead (if needed) design
Includes ideas for merchandise, clothing, vehicles (options vary)
Printing can be coordinated; fees in addition
Additional changes/requests can be discussed
Website development
Brand Assessment
Just need someone to help clarify your position in a short time?
Three meetings with stakeholders to gather information, 'where are you now', 'where are you going' & general coaching sessions
Formal preseation of results with simple pdf followup
Additional services can be discussed
Coaching
Do you want to talk through a design or brand position problem? 
1 hour minumim sessions, booked as needed
Monthly Design Support
We have ongoing agreements with companies to support their marketing in many ways. Typically we operate in this fashion for clients we already have experience with and have done work for.
As needed design support – $125/hr
If you ask, we design
Monthly Flat Rate – negotiable
If a fixed task list is possible, a monthly flat rate is possible.
The Designer's Notebook
Graphic Design Articles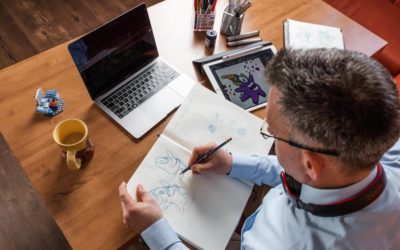 Branding is important because it helps to differentiate your business from the competition and establish a lasting impression in the minds of customers.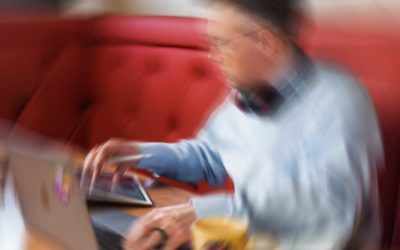 Often in this, the age of in-house emergencies, and easily accessible stock graphics, we move fast. Creative is awkward, and often doesn't easily fit within an organizations timetables. This is fine, as we do exist in a market economy and we all produce what the...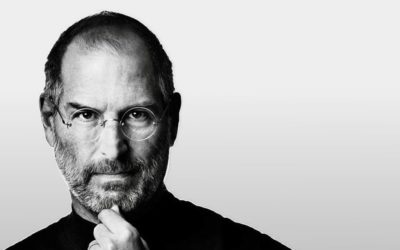 I have to admit… I obsess about greatness. Not my own greatness mind you, I understand enough about life and myself to not worry about that. Other people's greatness. What makes someone in any category great? Why is one ordinary person better than another? I suppose...
Some Questions I knew You'd Ask:
I need a logo. Where do I start?
The first step is to plan for a budget. You may buy online quite cheaply, under $500. Custom logo designers will charge quite a bit more, but you will get a more versatile file package and more personal service. Once you have a budget in mind, it's time to gather ideas, research your competition, and look for samples of styles that you like. The more you background you give a designer, the better the logo will be, so if you want a killer logo – do some homework!
You should also consider hiring a designer whose work you admire and approve the budget before starting the project. You need to understand that every designer has their own process, so make sure it is clear. Don't forget to check if the timeline works for you – make sure to ask about it!
With all the background work done you can finally sit back, relax and enjoy the process of your logo creation!
Can I get cheap logo design?
Yes, online services like Fiverr can create a logo cheaply and quickly, and can be a great way to get your business off the ground in a hurry. While these types of services can be useful, it is important to remember that they may not always provide the customization you want, and may not provide a professional file archive for sign shops or printers.
How do you approach design and the creative process?
From the moment I receive a project, I approach design and the creative process with an open mind. My goal is to learn as much as possible about your company and get to know you so I can tell your story through design.
First, we settle on a timeframe and budget for the project. Then, we have meetings (usually at a Red Deer coffee shop) to discuss what kind of graphic design you need and how I can best serve you. It's important to establish objectives for the design, so everyone involved can agree on the direction and style. That way, you can ensure that we are producing great work within the agreed timeline.
Cornerstones to the creative process involve brainstorming ideas, researching trends and styles, and making sure everyone is on board with the final product. It is important to know as well, that design is for the view, the potential customer, not the CEO. You don't have to like your marketing, though you should love your brand. With this approach, you can ensure that your project will be successful and deliver results.
Finally, I take all of this information and use it to create something that is both visually appealing and conveys your message in a clear way. This is my approach to design and the creative process: get to know you so I can tell your story though design!
What can I expect from a graphic designer?
Graphic designers can work on a single project for you or have a long-term relationship with your company. The cost of a graphic design can fluctuate depending on the project, how long it takes to finish and the baseline rate of the Designer. Graphic designers in Red Deer may charge an hourly rate, monthly fee, or retainer-based fee for their services.
No matter what type of arrangement you decide on, expect your graphic designer to be creative and innovative in their work. They should provide quality design solutions that meet your needs and share your brand story. A great graphic designer should also be able to provide expert advice on any creative challenges that arise during the design process.
When it comes to hiring a graphic designer, there is a wide range of prices different professionals charge. For freelance graphic designers, you can expect to pay around $75/hr for their services. Those who are just starting out may charge even less than this, while more established designers can charge $100/hr or more. If you're looking for larger agencies with more staff, you can expect to pay $175+ per hour for their services.
When should I hire a Graphic Designer
When you are running a business, it can be tempting to try and handle all the design work yourself. However, having a professional graphic designer on your team can be beneficial in many ways. A trained graphic designer will have the skills and knowledge to create designs that stand out from the competition, while also saving you time and money in the long run.
Graphic designers are trained to understand how to create visuals that appeal to your target audience, as well as how to use colour, font, layout and other elements of design in an effective way. They also have access to tools that you may not be familiar with or have access too. So if you find yourself getting out of depth when using Canva or other online design tools, it may be time to consider hiring a professional graphic designer.
What's the difference between Brand and Graphic Design?
Brand Design and Graphic Design are two distinct areas of design, but they are closely related. Brand Design is foundational to a company, as it shares its purpose, vision, mission and establishes a creative platform and sets the tone for all other activities from sales, donations, and design. On the other hand, Graphic Design focuses on creating visual elements such as logos, typography and illustrations that can be used to communicate a brand's message.
Brand Design and Graphic Design is that while Brand Design is focused on creating an overarching position, focus, & identity for a company or product. Graphic Design takes brand foundations and applies them to specific visuals. Therefore, while Brand Design helps create an overall direction and look for an organization or product, Graphic Design helps bring this look and feel to life in tangible ways.
What are graphic designers so persnickety?
Graphic designers are a special breed. They have a trained eye for detail that most of us don't possess. They don't just look at a design and think, "That looks nice." Instead, they look at it and analyze the colour theory, layout, how it relates to art history, and more. They usually see things that others don't see. This is why graphic designers can be so persnickety – they know what good design looks like and aren't afraid to speak up when something isn't quite right.
Their training has taught them to pay attention to the smallest details in order to create something truly unique and beautiful. They strive to create designs that stand out from the crowd and make sure every last detail is perfect. So if you ever find yourself wondering why a graphic designer is being so persnickety, it is probably because they want to make sure their work looks its best!