Creative web design
& development.
Websites that power your potential.
Redpoint Creative builds and hosts WordPress websites that load fast, work on phones, do what you want, & show up in search.
Jonathan Strome
June 20, 2023
I highly recommend Brian for your illustration needs! I have worked with him on several projects from brand creations to brand enhancements. His ability to communicate emotion and message through art is above anyone I have ever worked with.
RedDeerMAG
March 13, 2023
Our organization has been working with Redpoint Design for over a decade and we absolutely love working with Brian! He has helped us to navigate a new visual identity multiple times, streamlined the graphic design process for us, and is always up for new challenges. Brian is always great to work with, and is very personable and kind. We highly recommend Redpoint Design for all of your print and digital design needs, including illustrations.
Kurtis Paul
February 21, 2023
Darcy Notland
February 17, 2023
Our business has utilized Redpoint Creatives services and the experience was nothing short of awesome! Brian is a pro and we really enjoyed working with him. He's super talented and a small business owner himself so it was easy for him to bring that perspective to our project. Our BRAND and website is a result of his skill at work! We think it's pretty good. Without question, would (and have) recommended his services to those who have asked us who we worked with. You will not be disappointed! Keep up the great work Redpoint Creative!!
Phillip Lund
February 15, 2023
Working with Brian from Redpoint was amazing! He put in a lot effort to finding out who we were and to make sure all the details were perfect and matched our brand exactly!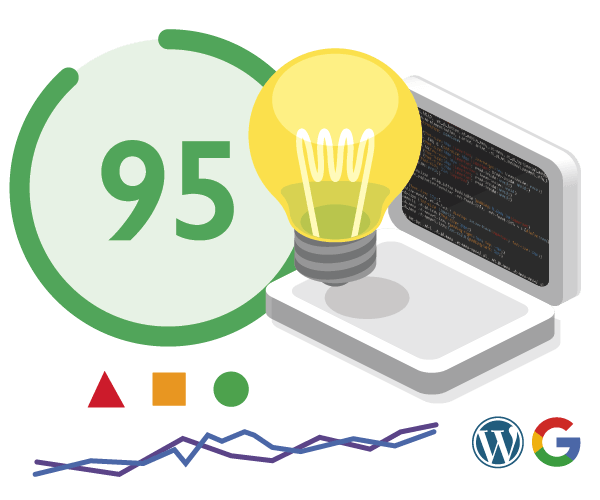 Web design & strategy that
you can understand.
We believe that the best websites are best built when we get to know businesses, owners, and their WHY. That's why we always start by meeting over coffee to find out what your passion and purpose really is.
Then we can plan out what your web needs really are. Once we have a framework of flow and function, we can get to work on the web design, build it in WordPress, optimize it for Core Web Vitals, optimize for SEO, and then launch it.
We take pride in creating beautiful mobile optimized websites tailored to each individual business. So come join us for some coffee at one of out favourite Red Deer coffee shops, and let's get started!
Growth & Support
Long term help to make sure you stay current & secure.
It's important to have a long-term plan in place to make sure you stay up to date with the latest trends and web technologies, and stay in-stock and fresh with everything else. No one wants to see your corporate headshot from 1996.
We offer several options for after care service, including SEO, website maintenance, copywriting, media support, and more. Our services are available on a monthly or as-needed basis, offering flexible solutions for any budget. With our help, you can make sure that you are always secure and up-to-date with the latest trends.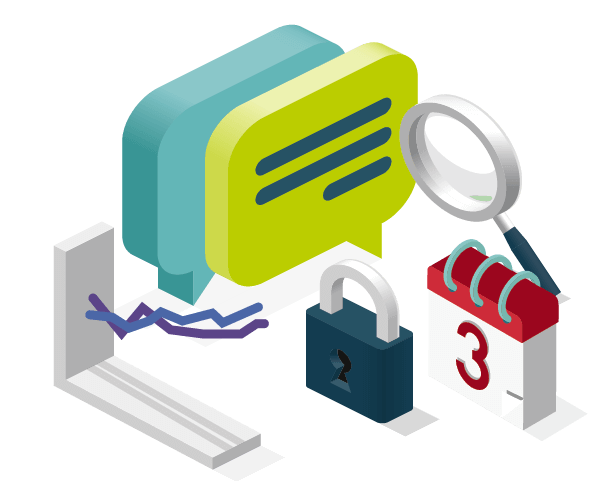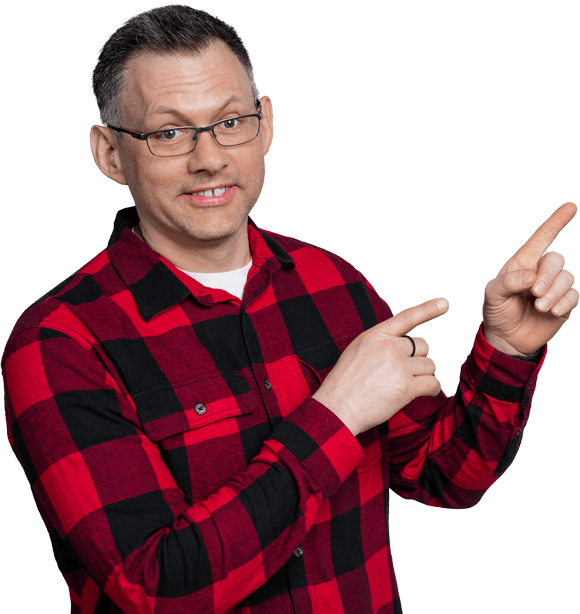 Remember: websites are forever
Web design projects are large projects that require a lot of work to build. Then there is ongoing maintenance, security updates, and generating new content and media in order to remain relevant to maintain search rankings. We'll need to put in a lot of work – ranging from constructing the initial web design, consistently optimizing for SEO, to crafting original content – to name a few.
If you want ongoing maintenance, or SEO help, let us know
Let's get started!
We'd love to talk with you about your company and where you want to take it.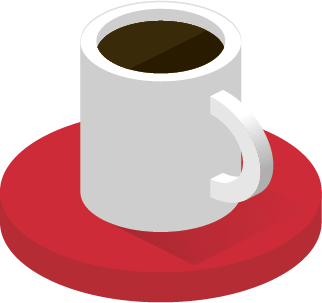 Web Design & Development Solutions
Pants On Fire Web Design
Web design plan built for speed and simplicity. Schedule typically is 4-6 weeks.
Template site using suppled logo and 5-10 photos – Home, Services, Contact pages
3 stock images
Input & format of supplied text
Editing of headlines
Includes gallery, slider, call to action, testimonial & price tables
Core Search Engine Optimization tagging (titles, desctiptions, alts)
Basic caching
Medium to Good final Core Web Vitals report
Excludes Domain Registration & Hosting
Monthly support invoiced monthly based on support plan options
Addon – WP Rocket caching (billed in addition, then annually)
Business Standard Web Design
Schedule to be determined depending on time to produce building blocks like custom text and photos/graphics. Usually timeframe is 2-3 months
Website design based on brand standards
Custom web design plan
Stock images
Input & format  of supplied text
Editing of headlines
Includes call to action, testimonial & price tables, image galleries, video, blog, archvies & search
Search Engine Optimization tagging of pages, images and feature images
WP Rocket caching (rebilled annually therafter)
Good to Great final Core Web Vitals report
Excludes Domain Registration & Hosting
Monthly support invoiced monthly based on support plan options
Custom Web Development
Custom website development dependent on quality and availability of brand standards and assets. Schedule typically is 3 – 6 months.
Price to be confirmed; every project is different and is estimated
Custom site plan, web design, feature plan & development
Stock images
Custom photography to be discussed and priced
Input & format of supplied text; copywriting available
Editing of headlines
Includes slideshow, call to action, testimonial & price tables, image galleries, video, blog, archives & search
Custom features as discussed
Search Engine Optimization tagging of pages, images and feature images
WP Rocket caching (rebilled annually therafter)
Good to Great final Core Web Vitals report
Includes Domain Registration & Hosting for 1 year
Monthly support and aftercare services after project launch to be discussed
Some software requires annual renewal fees, to be discussed
Website Support Plans
Are you looking for support for a specified list of tasks ranging from text updates, software updates or even monthly content generation? We can work on a plan that covers your task list and reduces your stress.
Prices vary depending on objectives and tasks
Website Hosting and Domains
Do you want someone to manage your website hosting account and domain registration? Look no further!
Website hosting can be managed for $480/year for shared hosting or $720/managed hosting
Domains vary, but average $30/year
Let's get started!
We'd love to talk with you about your company and where you want to take it.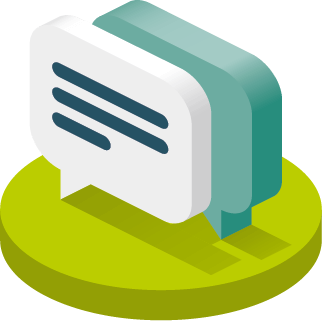 Every brand has a website.
Here are some favourites.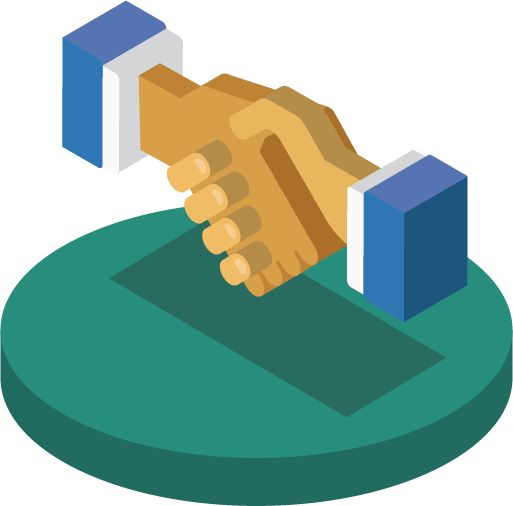 Who do we serve?
We serve many regions and industries!
Regions
Alberta
British Columbia
Ontario
Industries
Small to medium (SME)
business design
Municipalities
Oil & Gas
Some Questions I knew You'd Ask:
How much does a website cost for a small business?
Building a website for your small business is an important step to reach more customers and grow your business. But the cost of building a website can vary greatly depending on the features you need and the domain name you choose. The basics of website costs include hosting, domain registration, development and maintenance.
Hosting is a monthly fee that pays for the storage space on the server  where your website lives on the internet. Domain registration is an annual fee that pays for a unique address, like www.yourbusinessname.com, so customers can find you online easily.
On average, expect to pay around $500/year for these basic costs when building your small business website. However, if you need more features or additional design work this cost may go up significantly.
The cost of a website for a small business varies depending on the design and development service provider you choose. Generally, you can expect to pay anywhere from $2500 to $8000 for reputable designers who will create a unique website that reflects your brand's personality and creativity.
Generally speaking, maintenance for small business websites ranges from $100 to $500 per month and can include updates, patches, writing and editing to keep them up to date. Understanding these costs ahead of time can help you budget appropriately and ensure that your website is always running smoothly.
How can I design my own website?
Designing your own website can be a great way to save money and express yourself creatively. It may take some time and effort, but with the right tools and resources, anyone can create a website.
There are several online platforms available such as Wix, and Squarespace that make it easy to design your own website. These platforms are great for basic websites, but if you want something more complex then you may need to spend more time on customizing the design. However, this is still a great way to save budget while creating something unique.
How do you approach design and the creative process?
When I approach a design project, I like to start by meeting up with my client over coffee and getting to know them. This helps me better understand their passions and dreams, which in turn helps me hear their story and create work that resonates with their market. We then agree on a budget and timeline for the project.
Once the basics are out of the way, I like to get hands-on with the project. This includes everything from brainstorming ideas to iterating designs until we find something that communicates well and solves the problem. Throughout this process, I make sure to involve my client every step of the way so that they feel part of the creative process with me.
After I have finished creating the design, we can part ways, or schedule a review of the project to measure feedback and ROI. After this step is completed, we discuss any changes or adjustments needed. Finally, we create a list of to-dos that need to be completed in order to move ahead with the long-term goals of the project.
What is the golden rule in website design?
The golden rule in web design is "keep it simple and user-friendly." This means designing a website that is easy to navigate, visually appealing, and focuses on putting control in your users hands. The design should prioritize functionality and usability, while also being aesthetically pleasing and consistent in its visual elements. Careful consideration should be taken when creating a website to ensure that its design is intuitive and visitors can use it effectively to quickly meet their desired goals.