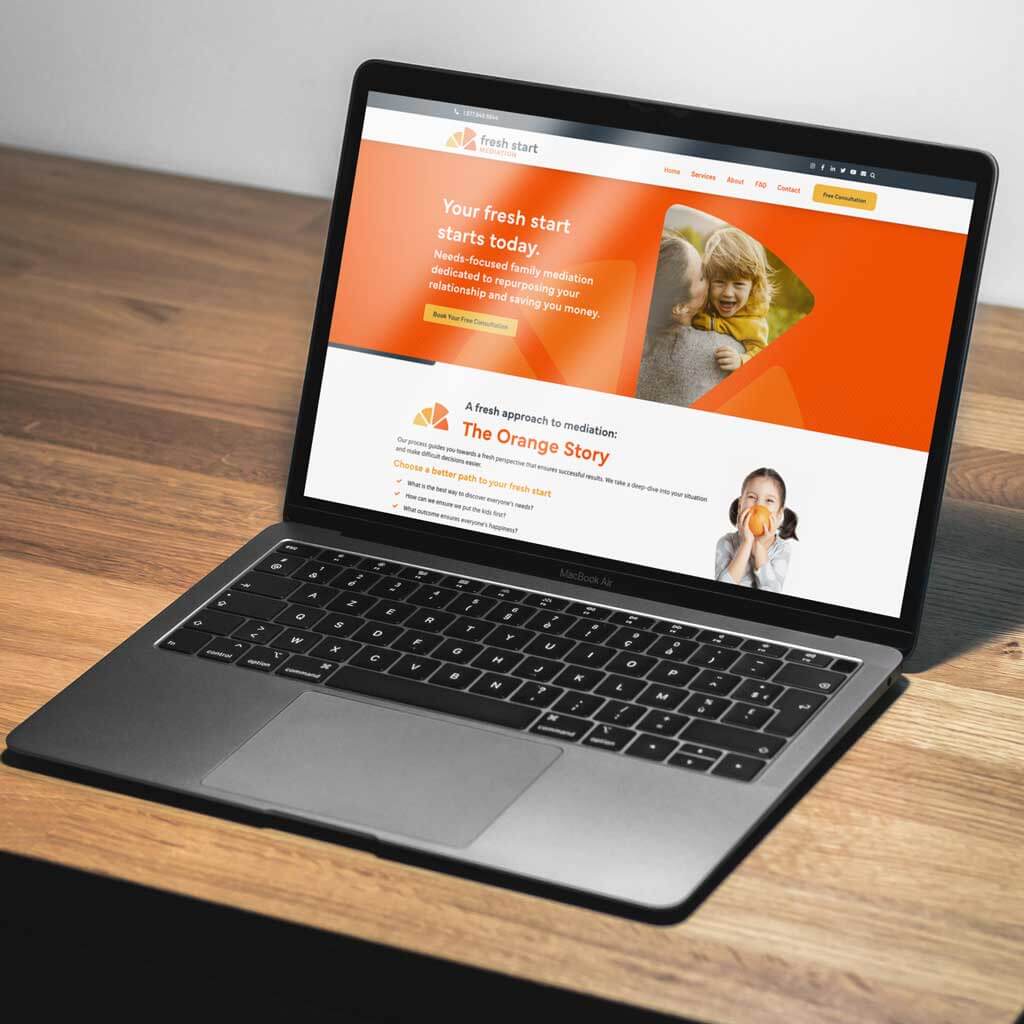 What started as simple brand coaching has blossomed into a longer term graphic design and web design support relationship.
After our initial meetings, Fresh Start went out and got a new logo identity done in Calgary (it is a sweet logo, wish we could take credit, but we can't). Redpoint stepped into retro fit the current WordPress website and wrap the new brand around the excellently optimized SEO plan was in place.
We wrote the website, including the new tagline "Your fresh start stats today." It was actually a big job to retro fit, vs a new build on a we design, but in this case, well worth it.
We've done just about everything under the sun for Fresh Start to date: graphic design, website design, print design, stationery, print management, social media support, trade show, outdoor … and the list goes on.
Details
Client: Fresh Start Mediation
Industry: Human Servives; B2C
Service Area: Calgary, Alberta HQ, Canada wide service