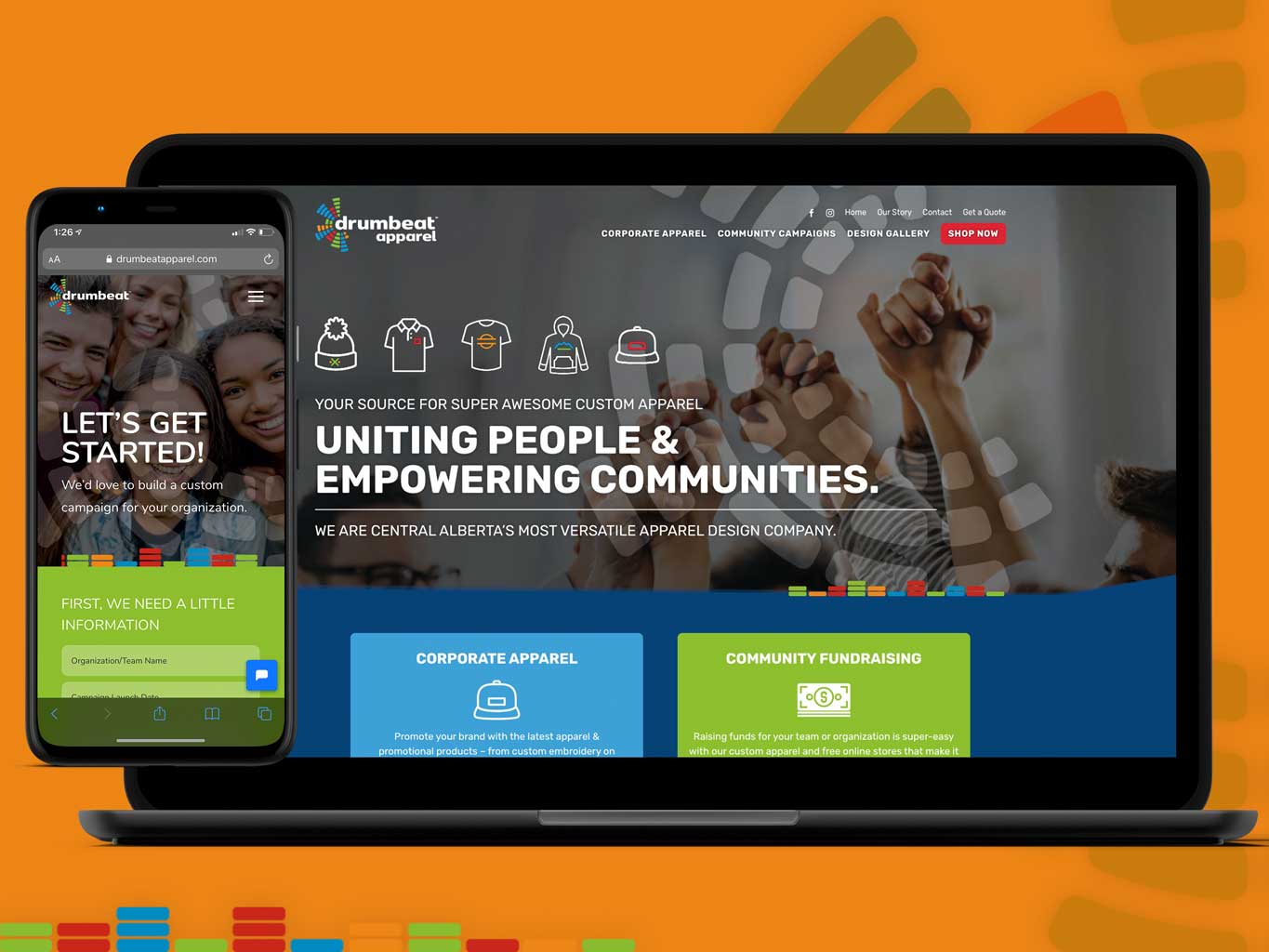 Many people in the central Alberta community Know Darcy from his excellent work on the 2019 Canada Winter Games merchandise package. Some of you are wearing that merch right now. Darcy needed to level up his brand design and in conjunction with Dwayne Holland, Drumbeat Apparel was born out of a desire to unite people and empower communities through effective merchandise fundraising opportunities.
The brand itself is a pulsing beat, just like the exciting ebbs and flows of many sports organizations, companies and non-profits. But it is also the beat of fans as their cheer for the home team. The executive who rallies the team. It is motivation.
The brand included a rather extensive brand identity guide, stationery, wall prints and graphics for the Drumbeat office, building signage and of course, the website.
The website includes copywriting, design and set up on Flywheel hosting. Since most of the supplier/shop portals are supplied by merch wholesalers, the site itself is a clean, standard online brochure.
Details
Client: Drumbeat Apparel
Industry: Merchandise & Apparel
Service Area: central Alberta; Red Deer HQ