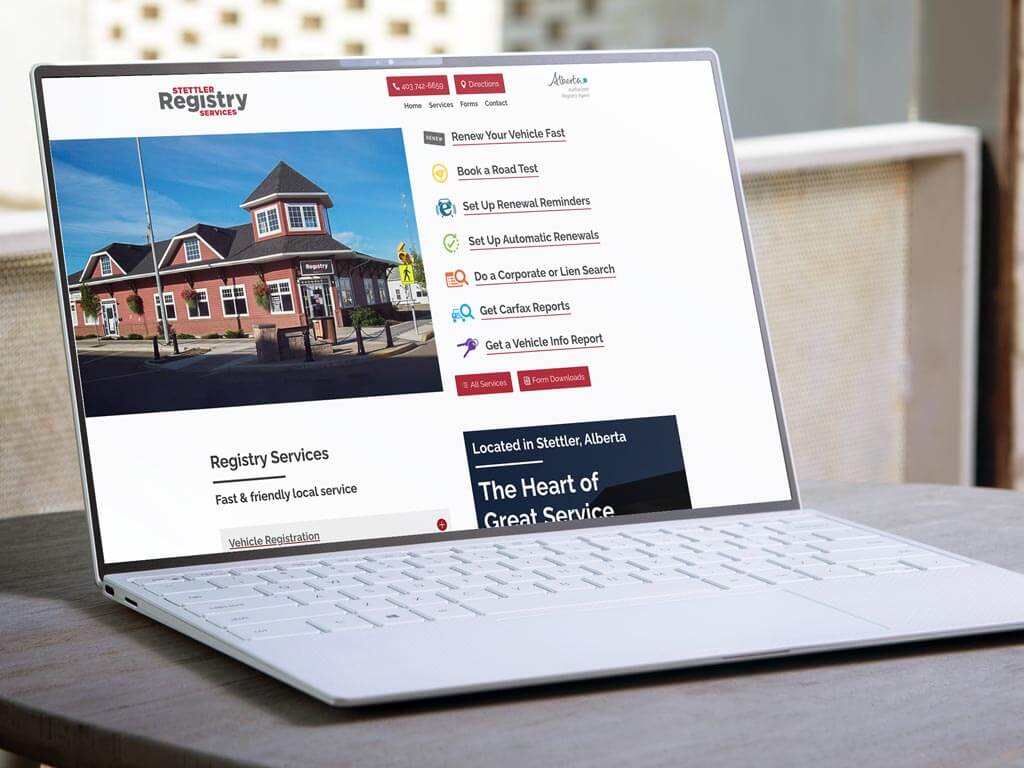 Registry services need to be fast, simple and … fast. Stettler Registries needed a new website build lean and on a tight budget. The site includes a myriad of affiliate links to the Alberta provincial services websites, and also needed to to have a fresh look. If you haven't noticed, most registry websites are terrible.
The result is a clean little web design that serves the community in a clean and concise way. Think of them the next time your plates are up (anyone can use them!)
Have a look at the website here!
Details
Client: Stettler Registries
Industry: Registry Services
Service Area: Stettler, Alberta