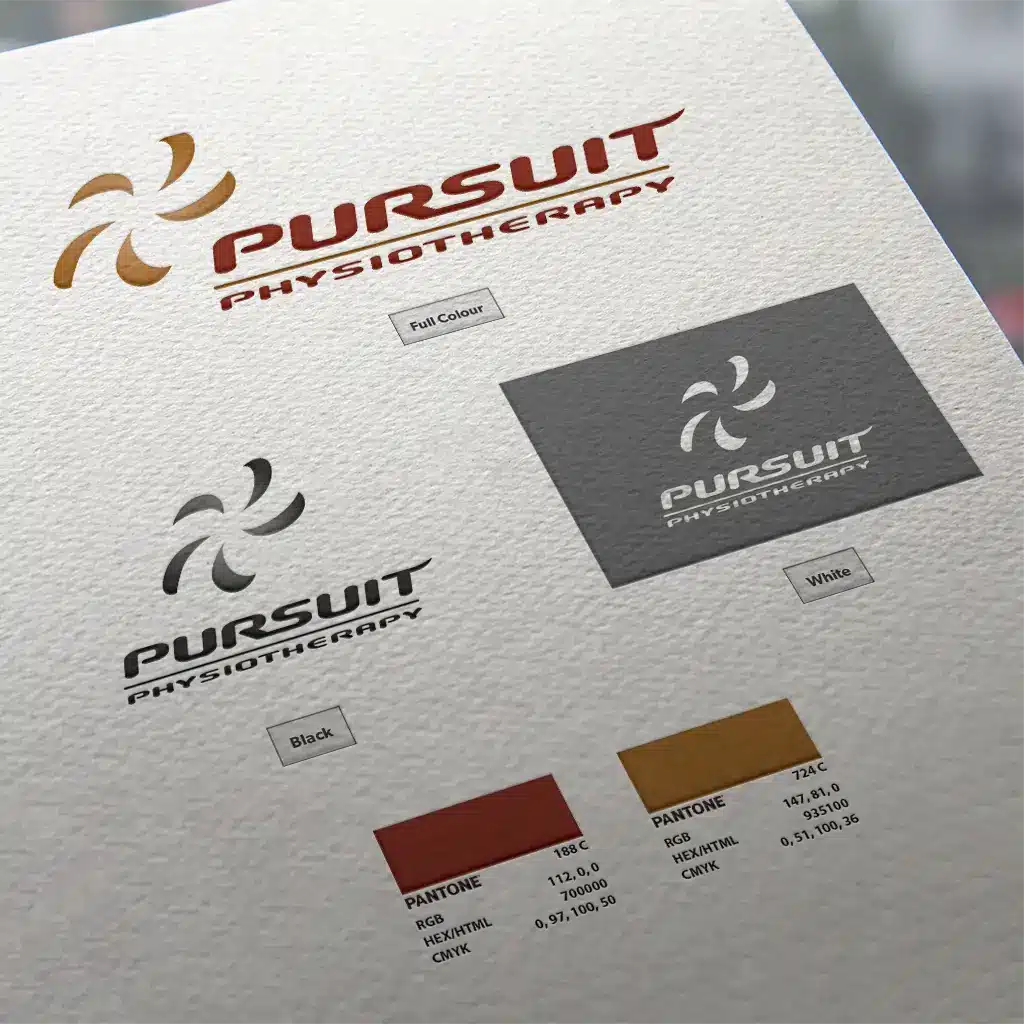 Pursuit Physiotherapy opened waaaay background 2006 and have been both one or first clients and our logest clients. We have had the honour of refreshing this brand about three times, and have built as least three full versions of their website.
The brand revolves around a logo design that is about getting people back to moving, back to living, so it has a lot of motion with italicized type and a vaguely anthropomorphic pinwheel mark. We have also helped with the graphic design of their building signage and window coverings, as well as some commercial photography.
The website has consistently ranked in the top 3 for physiotherapists in Red Deer for a decade, and hosts articles, services and staff profiles.
Visit their website here.
Details
Client: Pursuit Physiotherapy
Industry: Medical
Service Area: Red Deer, central Alberta