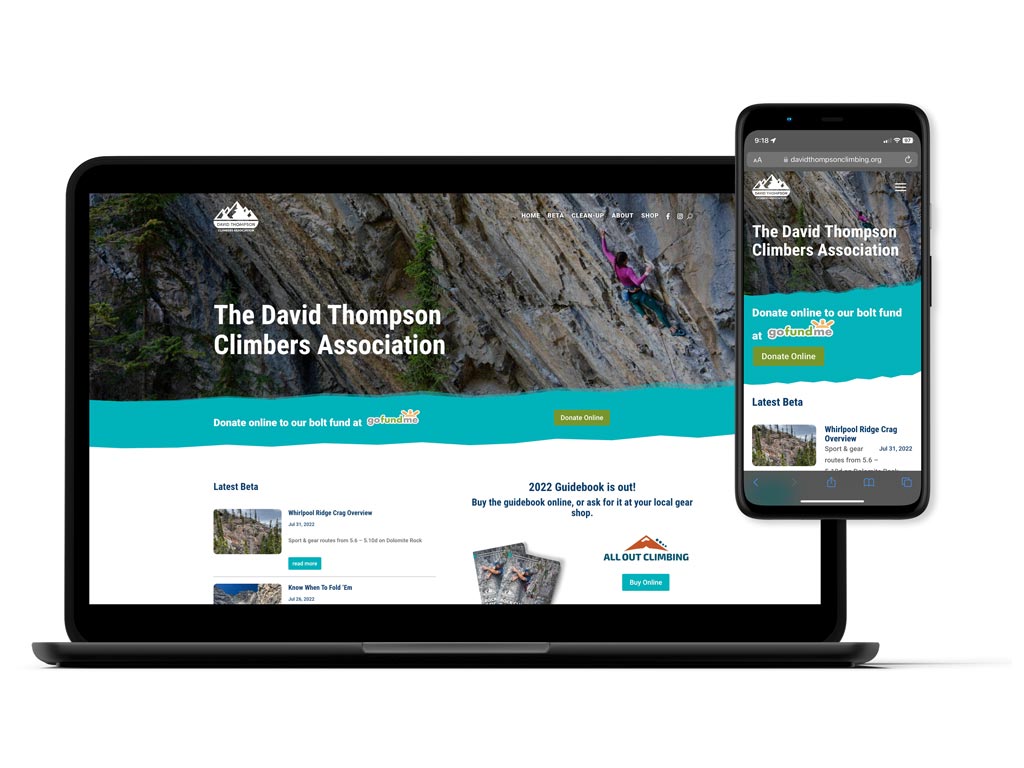 In 2020 one of our covid projects was to co-found the David Thompson Climbers Association with several other like minded climbers. At that time, we took over production of the climbing guidebook with Tim Taylor at Girth Hitch, a mantle carried for twenty years by several passionate climbers like Mike Adolf and Jay Mills. 
The logo was created in a hurry to get us started, and we also created a website to house new route information, and it sees a lot of traffic for route information hunters.
A major part of the DTCA activities has become an annual highway clean-up in the summer that draws up to 150 volunteers and a dozen or more sponsors each year. Redpoint usually volunteers to take event photos of the clean-up each year. 
Have a look at the website and support the DTCA here!  
Details
Client: Girth Hitch Guiding
Industry: Tourism & Guiding
Service Area: Nordegg, Clearwater County, Alberta