This year, many things have changed. Most of us have cancelled or re-arranged vacations around new and uncertain schedules. But this year can finally be the year you visit Angkor Wat, or have the greatest Grad with your friends ever. You can colonize Mars, or just visit your favourite beach right here at home … for once in 2020, the sky is the limit.
Feel free to dream a little…
Using tech only seen in Marvel's End Game, Redpoint can teleport you anywhere you desire!  Actually, no. It's not time travel, it's illustration.
We are using imagination to project future vacations with families and friends. This creates memories that we may just have to wait a little to create. What you get is a one of a kind piece of custom artwork to share and remember this crazy time with.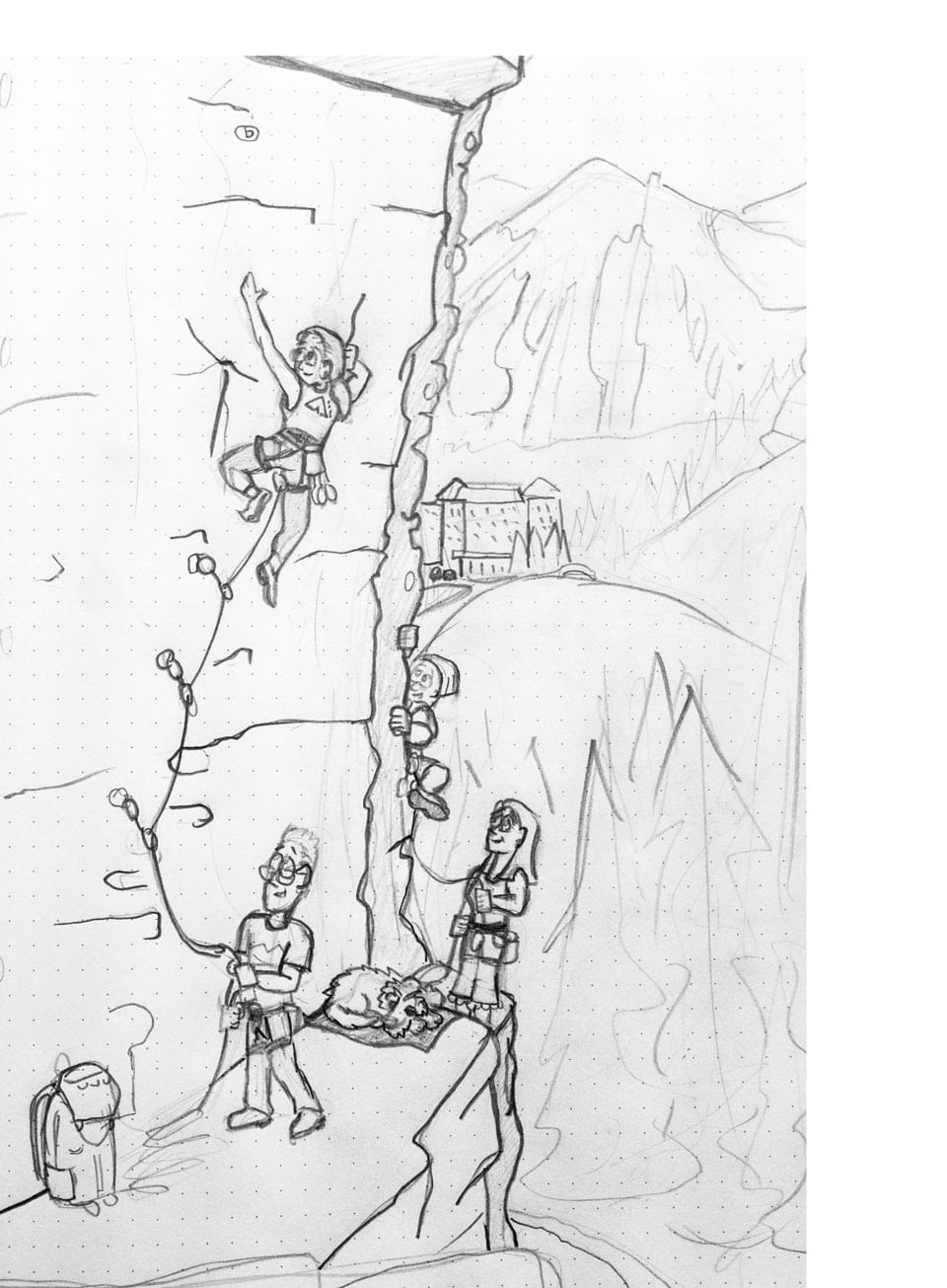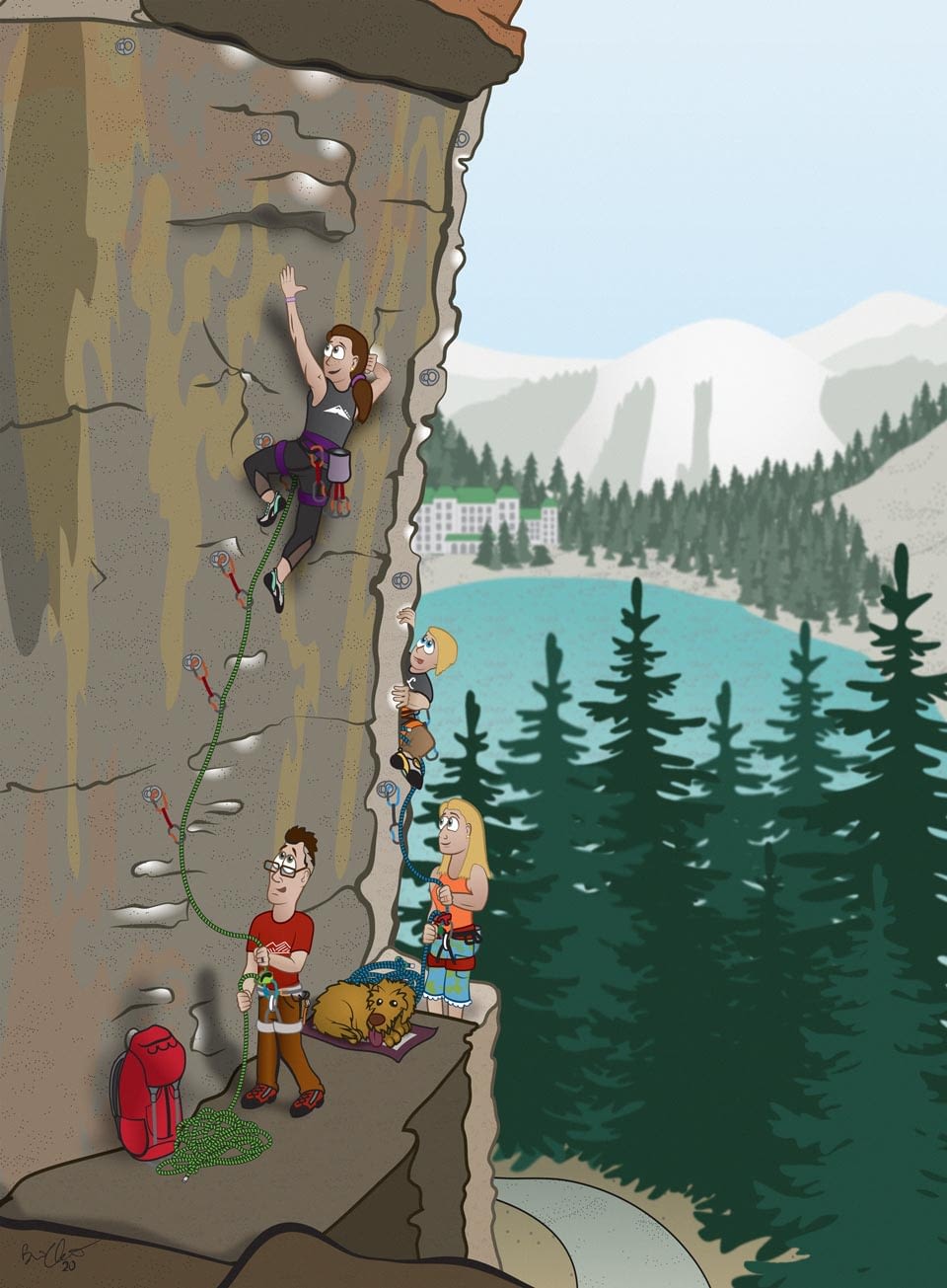 Dream
Send photos of the people, places, clothing and activity for your trip.
Plan
Receive a pencil sketch of your trip to make sure everything looks right.
Experience
See your trip come to life in full colour, based on your reference images,
Remember
Receive a digital copy for sharing and saving. Prints available on request. 
My Vacation, Illustrated  Pricing
Just the Two of You
2 Characters
2 characters in a natural setting, like a lake or mountains

digital file suitable for sharing and printing up to 8″ x 10″

$80 for complex setting
Extreme Vacation
3-5 Characters
5-6 characters in a complex setting, like Machu Picchu or on Mars

digital file suitable for sharing and printing up to 8″ x 10″

$80 per additional character
11 x 14 Matt Lustre print
$25
8x10 Canvas Gallery Wrapped print
$50
16 x 20 Canvas Gallery Wrapped print
$150
What do I get?
Digital
You will get a jpg file (maybe a couple sizes or crops if neccessary) for sharing or printing. That means you can post to social. All I ask if that you mention @brianolstad and tag #mycovidvacation in your captions. 
Prints
If you want prints, I can make them – inkjet paper prints, or even gallery wrapped canvas prints. Prices will vary, but feel free to ask! 
Are these EXACT portraits?
No. These are cartoons. They will have the same eye colour, freckles and other defining characteristics, but these are not caricatures. They intentionally have the flavour of each person so it is easily to hide and accentuate whatever we want. For example, I have gappy teeth which a caricature artists would make a tremendously big deal out of. I would NEVER do that to a kid. Ever.
Seems like the price is kind of high …
It's true this costs more than a 1hr cartoon portrait at Disney. It's also not the same product at all. This is a customized vision of a specific place and time with multiple characters. Each drawing has at least two hours of research and prep to get the initial pencil sketch done. Then each character is digitally built individually and positioned just right. This is not a sidewalk sketch. This is a cross between a Doug Chiang concept and an Archie comic dream sequence.