Slave Lake Visitor's Information Centre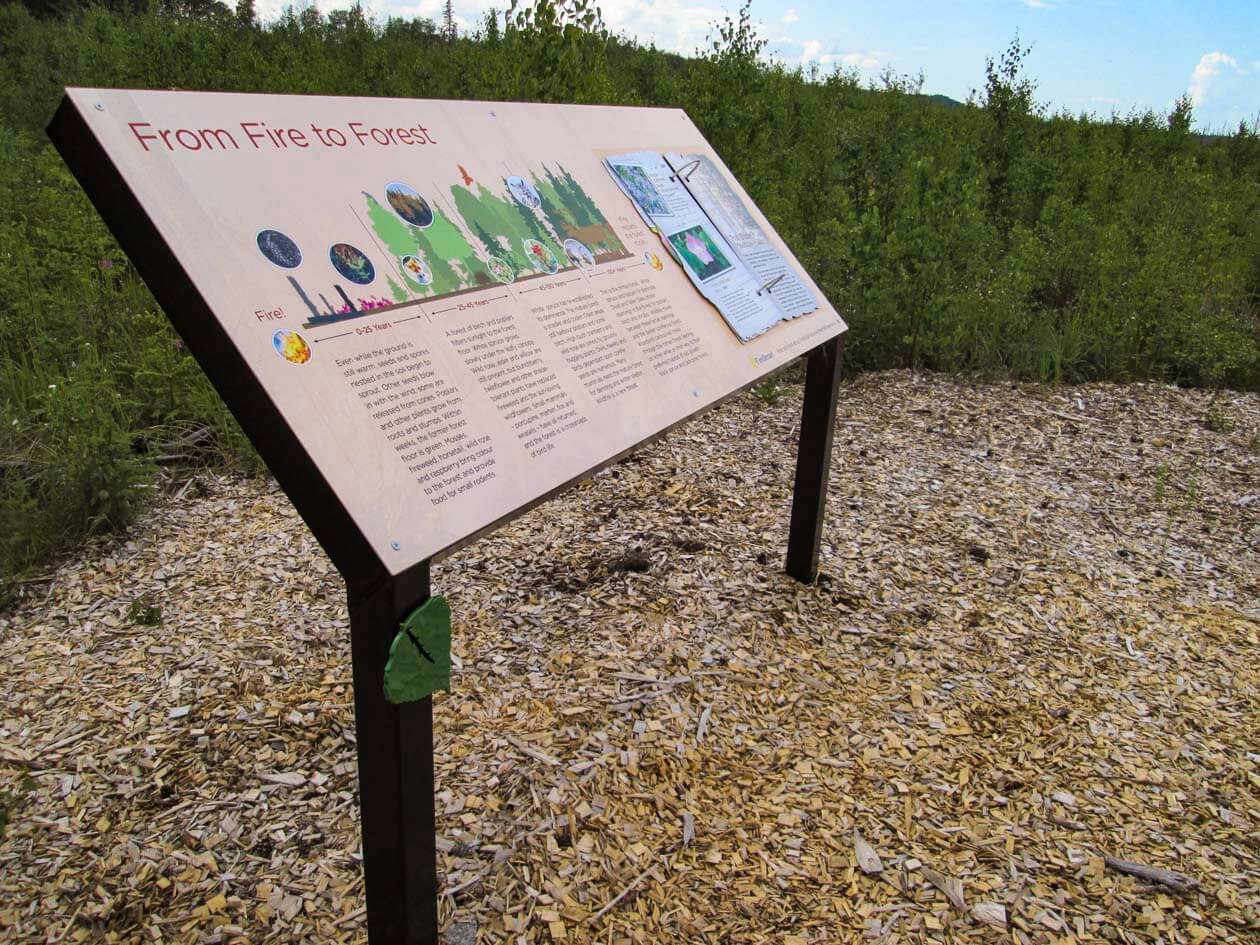 This interpretive installation adorns the Visitors Information Centre as you enter Slave Lake, Alberta. The intention is to inform people taking a break about the regrowth of the Boreal Forest after a forest fire. It commemorates the the "flat top complex" wildfire (the Slave Lake Wildfire of 2011) and offers a plethora of information about fire, as well as plant identification, including the indigenous names and traditional uses. 
An interactive flip book in also included to add some interactivity, and small sculptural elements are included to add visual interest. 
Details
Client: The City Of Slave Lake Visitor Centre
Industry: Tourism/Education
Service Area: Northern Alberta