Slave Lake Legacy Centre Interactive Exhibit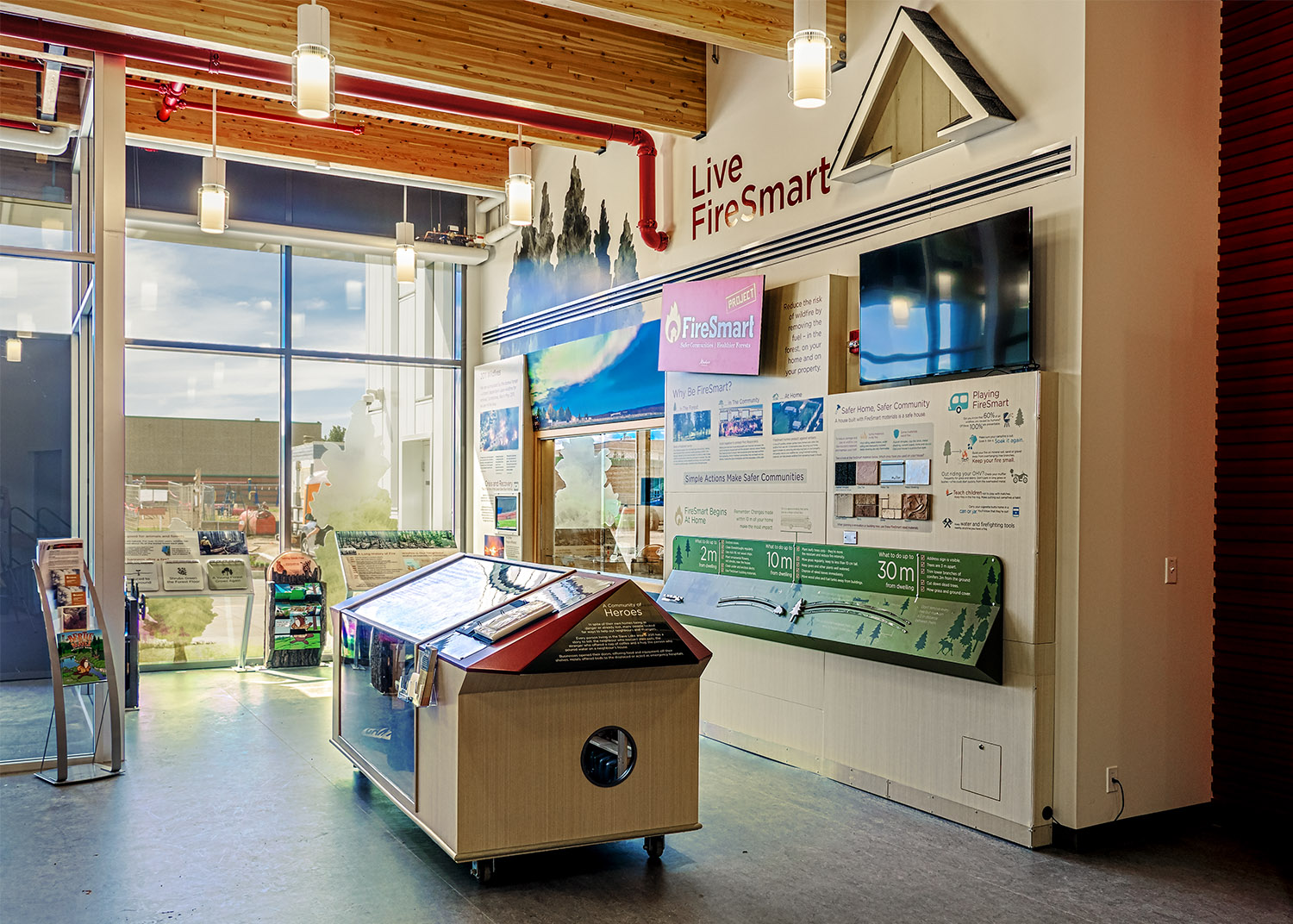 We designed the FireSmart interactive exhibit, installed in the new Legacy Centre in Slave Lake, AB. It commemorates the 5 year anniversary of the "flat top complex" wildfire (the Slave Lake Wildfire of 2011). Working with Robertson & Associates and the fantastic team in Slave Lake, this exhibit covers a myriad of topics ranging from forest ecology, wildfire history, the 2011 wildfires, and wildfire safety.
Even more exciting was the opportunity to design the interactive elements – a reading rail, an interactive puzzle, an exhibit case designed to look like a storage room with treasures to find and really fun tree stumps. As usual – the opportunity to work on something like this offered an opportunity to connect with a new community and learn a heckuvalot about wildfire!
Project Details
Client: Slave Lake Legacy Corporation
Service Area: Northen Alberta