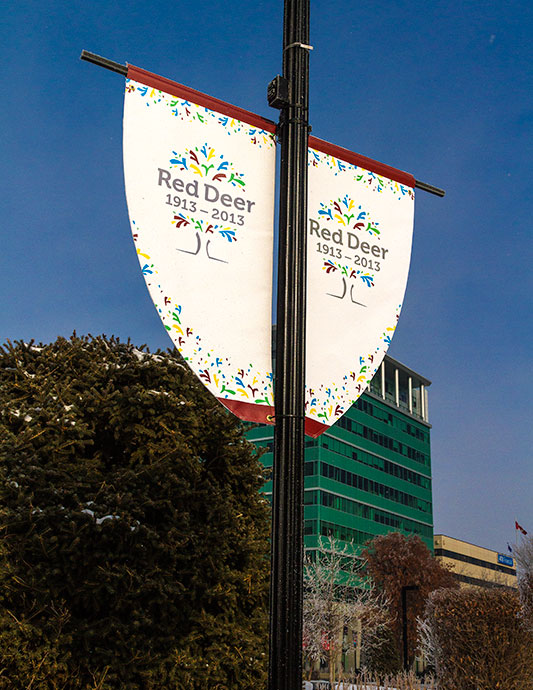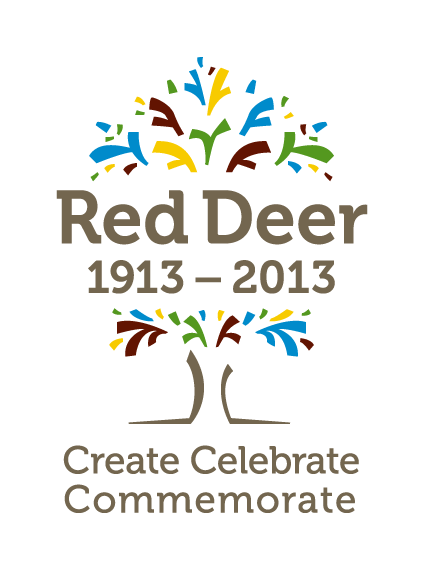 Some opportunities come around once in a hundred years. Red Deer's centennial logo for 2013 is one of those, and we were honoured to be selected to design the logo to commemorate the events and festivities for 2013.
The logo is both fireworks, and a tree. Fireworks symbolize the festivities surrounding the NOW, the present, and the people who get to celebrate it. The tree harkens back to our river valley as one uniting symbol that ties a diverse group together. Through these symbols, we are able to celebrate the diversity of today and the roots that keep us together.
We designed a myriad of pieces for the centennial – banners, print, web graphics. It really was a two year project for Redpoint.
Project Details
Client: Red Deer Historical Society
Service Area: Red Deer