Historic Arches Interpretive Signs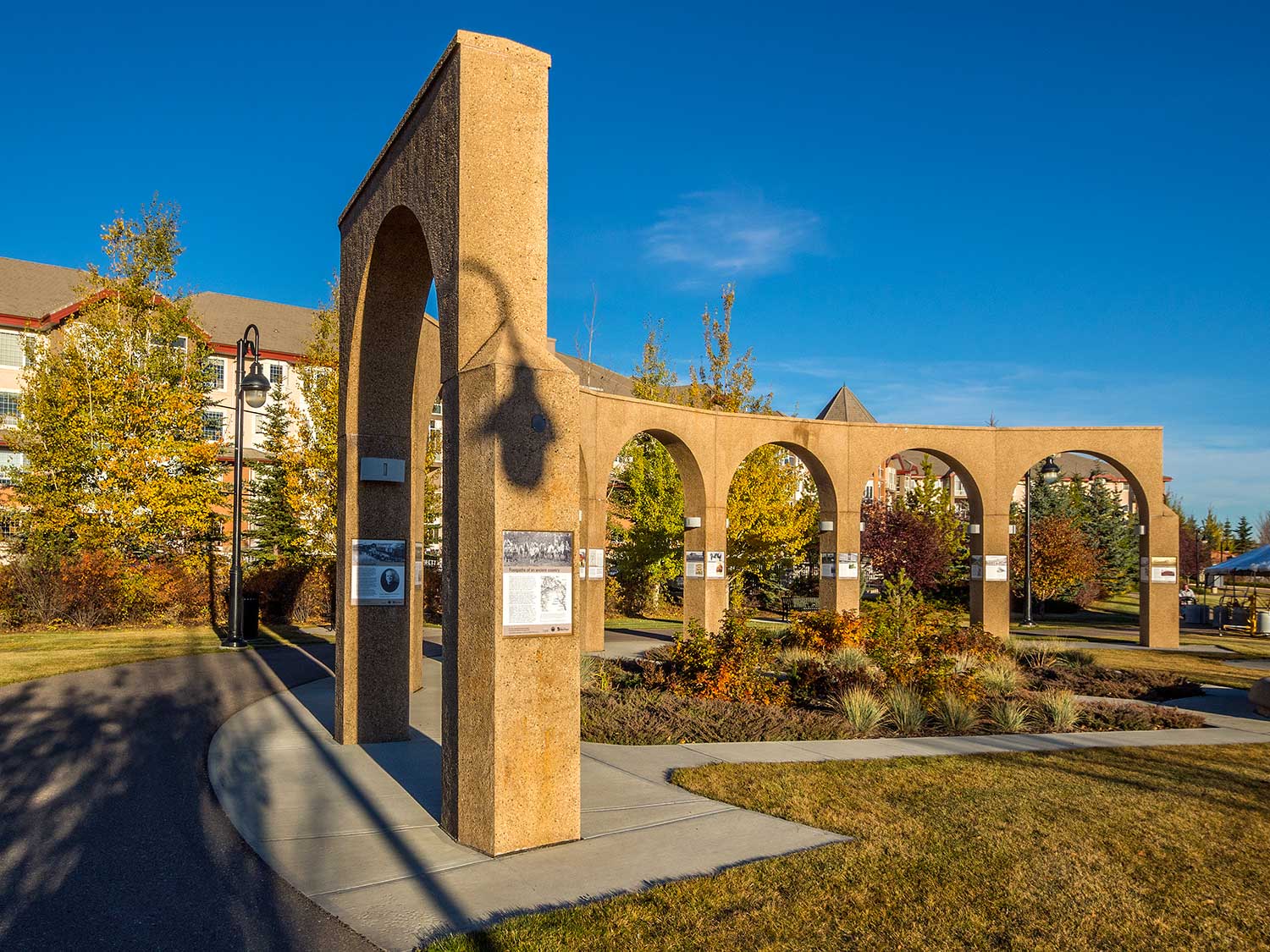 As a part of the 2013 Red Deer centennial celebrations, we designed the interpretive sign inserts for the Historic Arches project. The Arches are located on teh site of the original rail yard roundhouse that inspires its design.
The signs themselves are a Coles Notes of Red Deer's storied history from pre-settlement to today. It's always a pleaseure to play a part in projects drenched in our region's rich history, and we are grateful to play a small part when we can.
Project Details
Client: The City of Red Deer
Service Area: Red Deer