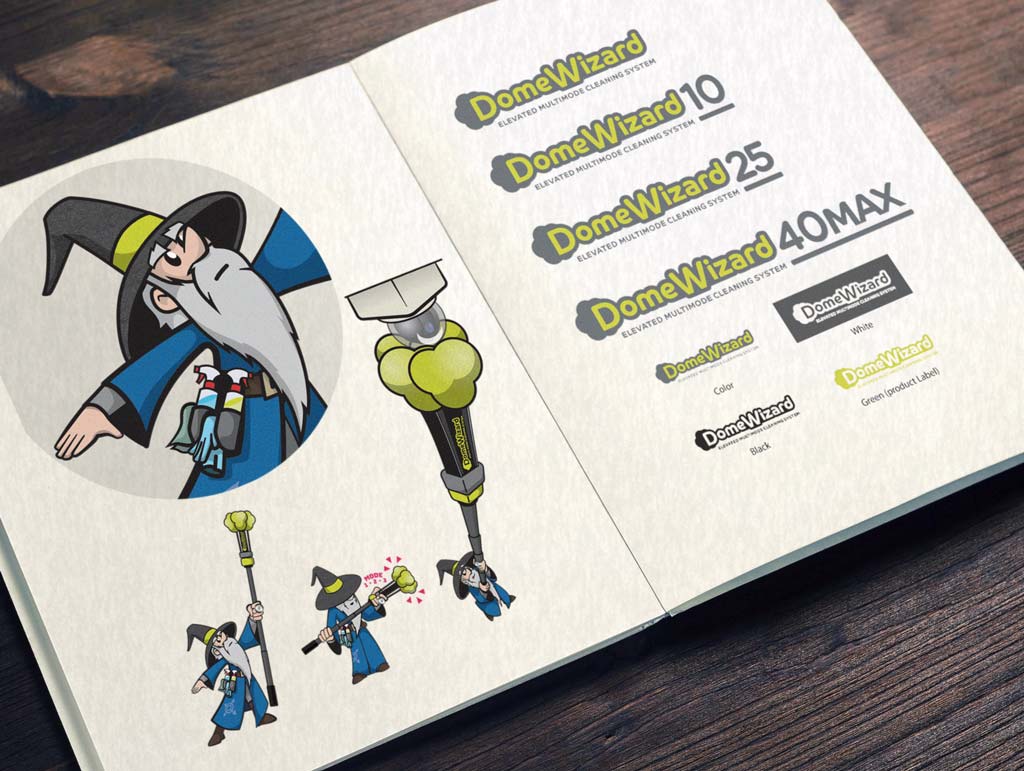 The Dome Wizard is an illustrated expression of just how cool the Dome Wizard cleaning tool really is – like magic! This project included an identity system for identifying the various product ranges as well as the illustrations themselves.
The Dome Wizard is a multi purpose cleaning tool designed for the security and real estate markets that makes cleaning security domes, LCD screens in high places and even windows as easy as flipping the mode switch.
The Dome Wizard loves clean things, as can be seen by his handy utility belt which is all he needs, along with his trusty staff.
Details
Client: Dotworkz
Industry: Security
Service Area: Worldwide