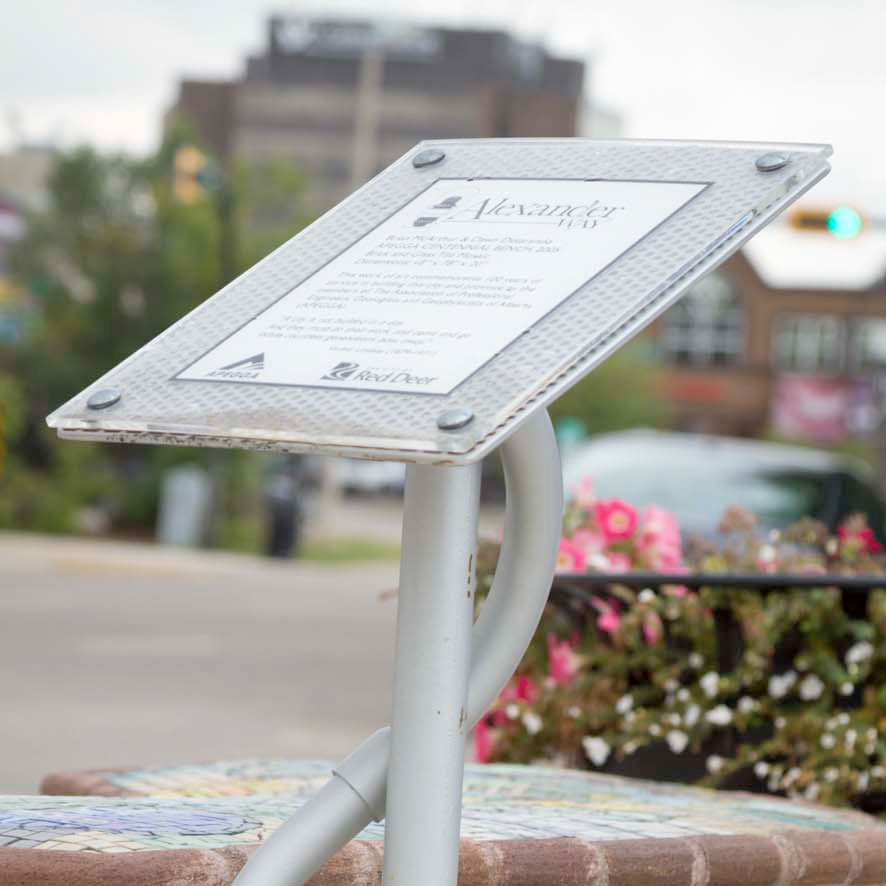 This is one of the coolest things we've ever designed. Brian offered a concept, really… while working for another firm… and we're not sure if anyone actually was paid for the concept.
In a meeting one day, a concept for a steel sign was sketched on a napkin. It had a mesh back (for drainage) and a plexi glass cover (easy replacement from vandalism) and an interesting shape to grace a new streetscape.
Not much came of it, until one day 5 of them were installed on Alexander Way (48 St.) in Red Deer.
Project Details
Client: The City Of Red Deer
Service Area: Red Deer