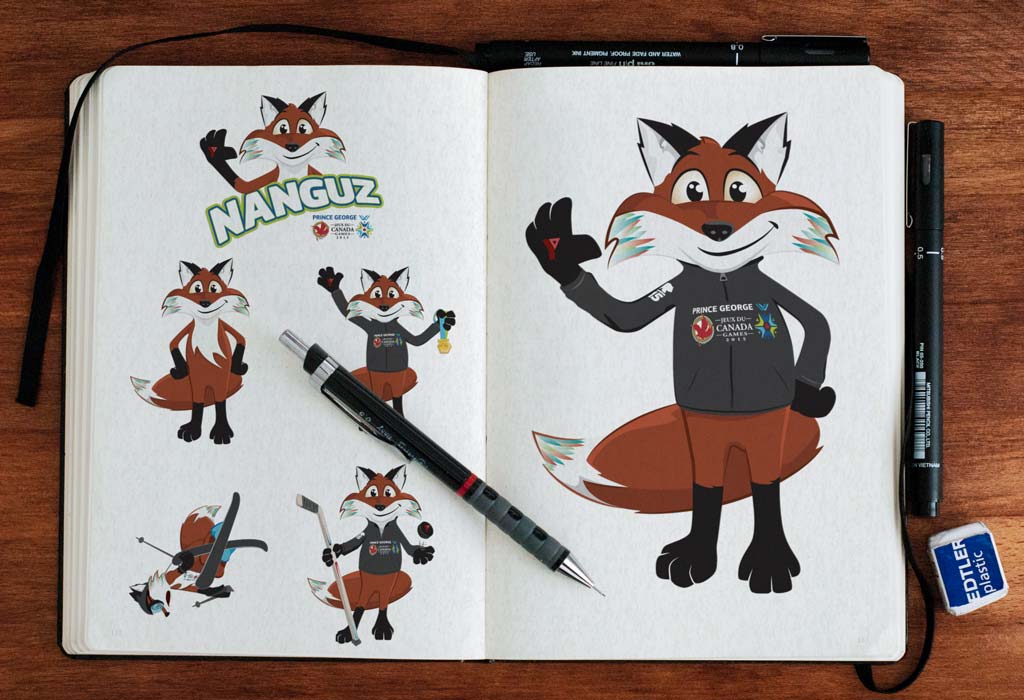 The Canada Winter Games is a premiere event in our nation. Prince George hosted the 2015 games. We were honoured to be selected to design the games mascot Nanguz (Nan)(guz)!
In a terrific piece of community engagement, a contest was held to create the story for Nanguz, and that story was the cornerstone our our work to create the character. Nanguz has more poses that we can show here, since he plays almost every sport, and has the Northern Lights reflected in his fur.
An interesting side note – we got to consult just a wee bit with the mascot-suit people, and the stuffy production. A most interesting project!
We like to think maybe just a little… that Nanguz is the long lost cousin of Ardee – the 2006 Alberta Summer Games Mascot we designed for Red Deer in 2005 – also a fox. Who knows?
Project Details
Client: 2015 Canada Winter Games Society
Location: Prince George, British Columbia
Service Area: Canada