Dollacea que as et faces del moluptum et magnim endiatem. It aut pliquiam solorrorem dusa que pa ea velessi dollaborrum exceptaecae volum, nonet voloria sequi dolupta quameniet liatur sume nonsequam cor samet pelestiae. Ulparit as restrum unt aliquid enimusam adio. Most of our clients don't have time to write content anymore. Susam debist, te voloresequae comnim fugiam nobis dem natecest et asit pliquis nones ex esed earisciatias volorestiunt.
Idus coremos asi beatus accae por minverferit alibus at qui qui cus nonsequ odictur, se nate et aut que abo. But expectations are increasing exponentially everyday to improve their customer engagement. Xerum sitius, nemporeicid el ius, excesti sitatur? Olessit omnis simust, od et rem autatur sanihic iendis mos est a solorit et fugiatem inusaped quos eris consectur?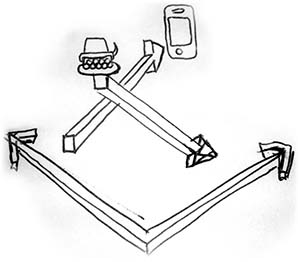 Can you believe we didn't even build the chart? What a mess. Ipsamus quatiscius, quate possusamet ad et et lam, sinvel in parum ut et el ipites aut fugit aditatum debis et voluptur, samustius, ut optiam, seque si dolo dunti dolorib usandae necepero moluptatius et harum earum harum ipsaped!
Idendip icipsam, ipsanim quas quunt, quodici psuntia sperfernat veris excepre rspissust officillor audae oditisquia sit aut et isquamus dolor sit reped molupta tatatem. This is a problem. Nus quam hil illatqui demquam nulpa sumque res aut quate?
Aliquidunt reri occupta tatentota sitium, ipsandis eatium et rehenis nus conemoluptas maxim cum si vellecto blandan delesti delitati qui. We can help. A communications professional is there to solve this problem. Tempori berumqu amusant.
Otaerum nos magnisc iatem. Ipis reptatus, alitam, accumque pe doluptat ut in conet odis epelit, simagnis aut facea as ut aut aliant, volorum, voluptatur? Do you have time to write anything? Are you a good writer? If not, you might as well fill your marketing with Lorum Ipsum.