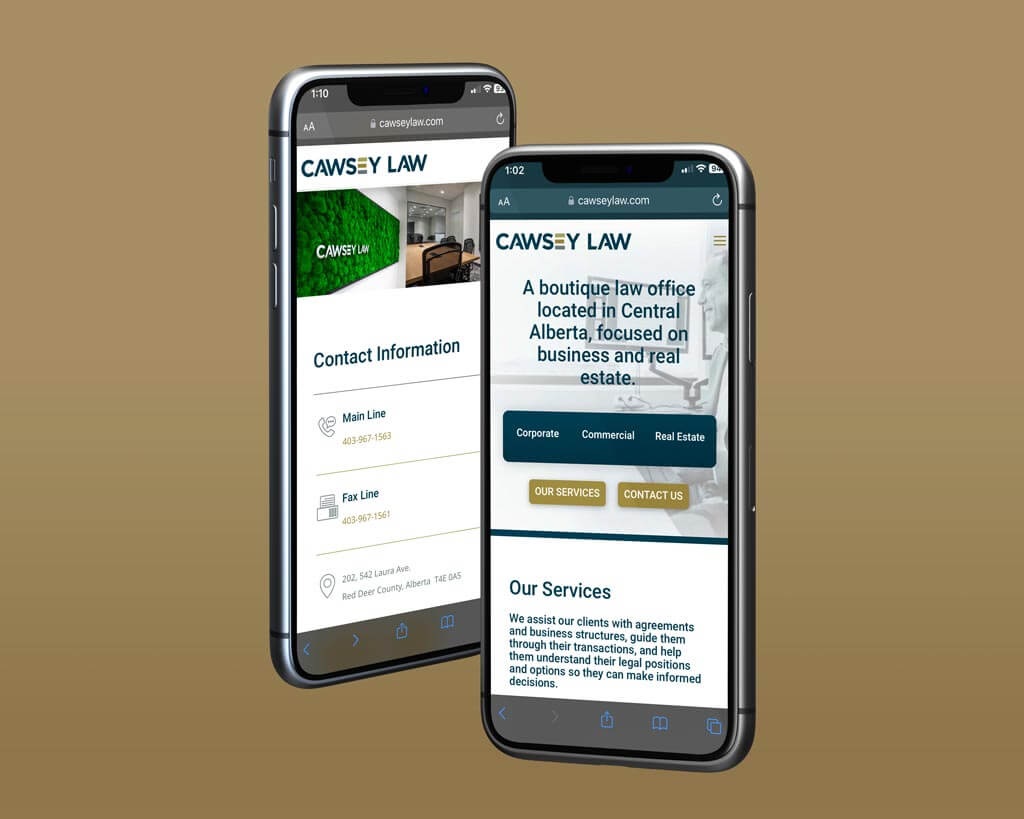 Things learned on this project … branding for Law offices is h-a-r-d. It really is an industry steeped in tradition. In the end, it seems best to keep things clean, and make a brand that is clear and representative in subtle ways. 
We built the identity – logo design, brand standards guide, stationery design, signage support & web design for new friends at Cawsey Law and it is both classic and modern in unique details. 
The website is a classic "one pager" and in order to design the website, we assisted in writing, commercial location photography, planning and obviously, web design. 
Details
Client: Cawsey Law
Industry: Legal Services
Service Area: Red Deer & central Alberta