In today's fast-paced business world, where time is money, every entrepreneur and businessperson understands the importance of optimizing their productivity. Yet, many find themselves getting bogged down with non-core activities like designing graphics, creating Canva files, or updating websites because it is 'fun'. It's time to shed the shackles of things that, because they slow you down, and embrace the value of a great graphic designer. In this blog, we'll explore how having a skilled graphic designer can multiply sales, enhance productivity, and empower business professionals to focus on what they do best—making money!
While designing in Canva or updating websites may seem enjoyable for some, it's essential to recognize that efficiency and fun aren't mutually exclusive. When you have a great graphic designer supporting your business, you can harness the joy of creative collaboration. Discussing ideas, providing feedback, and witnessing the transformation of your vision into stunning visuals can be an enjoyable process. Moreover, your designer's passion for their craft ensures that they stay up-to-date with the latest design trends, allowing your business to project a modern and professional image.
Designing is an art that requires time, expertise, and a keen eye for aesthetics. While tools like Canva have made it easier for non-designers to create visually appealing content, there's no substitute for the skills and expertise of a professional graphic designer. By delegating design tasks to an expert, you unleash their creativity and efficiency, leading to high-quality designs that captivate your target audience.
Unleashing Creativity and Efficiency
Multiply Sales with Stunning Visuals
We all know that first impressions matter, especially in the world of business. Visual communication is a powerful tool to capture attention, convey your message effectively, and ultimately drive sales. A great graphic designer understands the psychology behind visuals and can create stunning graphics that leave a lasting impression on potential customers. With their expertise, they can design eye-catching logos, compelling social media posts, engaging infographics, and persuasive advertisements that entice your audience to take action. The multiplier effect of these visually appealing elements is undeniable—enhancing brand recognition, increasing conversions, and ultimately boosting sales.
As a businessperson, your primary goal is to generate revenue and grow your business. However, spending hours tinkering with design tools or updating websites can quickly eat into your precious time and drain your energy. By delegating these tasks to a graphic designer, you free up valuable hours that can be channeled into core money-making activities. Imagine the possibilities of redirecting your focus towards strategic planning, building relationships with clients, and exploring new business opportunities, knowing that your design needs are in capable hands. This shift in priorities not only improves productivity but also empowers you to make better decisions and scale your business more effectively.
Optimize Productivity for Real Moneymaking Activities
Harness the Power of Specialized Skills
Graphic design is a specialized field that requires a deep understanding of color theory, composition, typography, and user experience. Attempting to master these skills while juggling various other responsibilities can be overwhelming. By partnering with a graphic designer, you tap into their expertise, knowledge, and experience. They possess an acute understanding of design principles, enabling them to create visually cohesive branding elements and maintain a consistent visual identity across all platforms. Their specialized skills guarantee that your design needs are met with precision and finesse.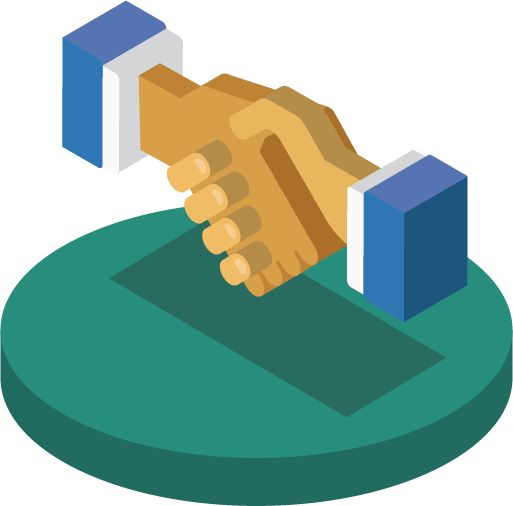 Redpoint IS Your Business:
At Redpoint Creative, we don't treat our clients as just another project. We become deeply invested in your success and act as an extension of your team. We take the time to understand your vision, values, and target audience, enabling us to create designs that truly resonate with your customers.
At Redpoint Creative, we go above and beyond to ensure that we're not just another service provider but a true partner in your success. We believe in integration and taking ownership of our clients' goals, allowing us to deliver outstanding results. Here's how we make it happen:
Responsive and Timely Service:
We understand the importance of timely updates and quick turnarounds. When you need changes or updates, we're on it! We are known for lightning-fast response times, often completing updates on the same day. We value your time and prioritize your business needs.
Going the Extra Mile:
Unlike larger agencies, we believe in building meaningful relationships with our clients. We don't nickel and dime you for every little thing. Short phone calls and problem-solving are all part of the partnership, and we don't typically charge for those. We're here to be helpful and make your life easier.
Integration and Ownership:
We don't just create designs and hand them off. We become an integral part of your business. We immerse ourselves in your brand, understand your goals, and align our strategies accordingly. Your success becomes our success, and we work tirelessly to ensure that we're delivering exceptional results that drive your business forward.
How We Do It: Being Responsive and Playing a Part in Your Business
So What Does it Look Like? 
Typically our design support clients look like this:
We decide on an ongoing relationship
Work is completed as requested, delivered  and logged
Invoices are submitted once a month.
If a design task costs you $350 but you can make $10,000 if you make a sale… why would you design?
At Redpoint Creative, we've been in the business for over 15 years, with 25 years of industry experience. We understand the headaches that come with design tasks and the value of having a great graphic designer by your side.
We also understand how we free clients up to do their ACTUAL jobs and be meaningfully productive and make money. Let us take care of your design needs while you focus on growing your business and making money. Unleash the power of our expertise and experience.
Get in touch with us today to see how we can elevate your brand to new heights. Say goodbye to design stress and hello to success with Redpoint Creative!
Are you stressed out trying to juggle too much design production or updates that take you away from moneymaking?