No Results Found
The page you requested could not be found. Try refining your search, or use the navigation above to locate the post.
Photography Print Pricing
Gallery Wraps
(canvas + Frame)
square inches  x $1.20 = estimated cost
Giclée Prints
(premium lustre archival paper)
square inches x $0.50 = estimated cost

Plan
Images can be cropped, tinted or otherwise edited to match the particulars of any decor. Custom editing will have an additional cost.

Price
Measure and ensure the prints will be appropriate in size.

Print
Almost all my work is custom, and each piece is an original. Pieces can be produced in about 4 weeks.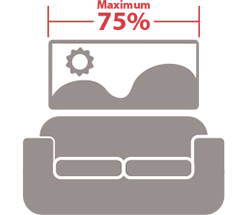 Art Above Furniture
Art hung over furniture should be less than 75 percent of the width of the furniture; for example, a painting over an 84-inch-long sofa should be 63 inches wide or less. Artwork hung over a fireplace tends to look best when the painting is as wide as the opening of the fireplace (no matter the size of the mantel).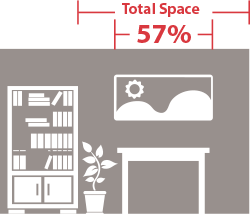 Art on a mainly blank wall
The art should take up 4/7 of the selected space. Use this formula to get the size art you need: Multiply your wall width (in inches) by .57 (4/7 turned into a decimal). So say your area is 36 inches – you want to look for art that's 20-21 inches wide.