JSK Consulting Rack Card & Website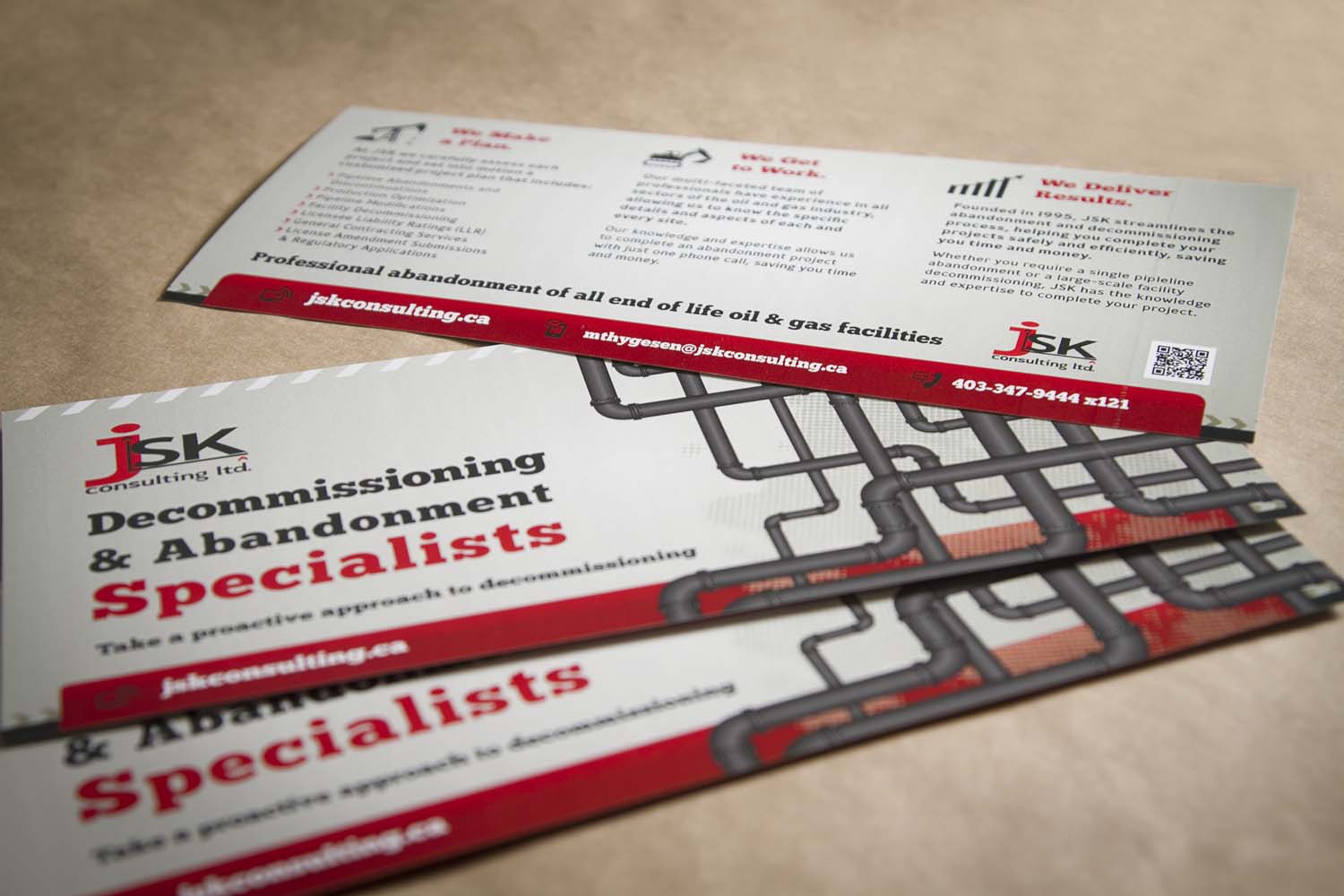 JSK is a one stop oil & gas decommissioning firm based in Red Deer. While they are a very innovative full-service firm, they have a unique problem – they are not necessarily inclined to show off their work. Much of it is a) dirty and b) proprietary.
Luckily, they are mostly marketing to an educated audience who understand their business. We created a small but unique visual theme to present their services in a quick and playful way. In addition, we added a small rack card for tradeshows – a smaller card fits into pockets!
Project Details
Client: JSK Consulting
Service: Area: Alberta